Online Reservations
12th August 2022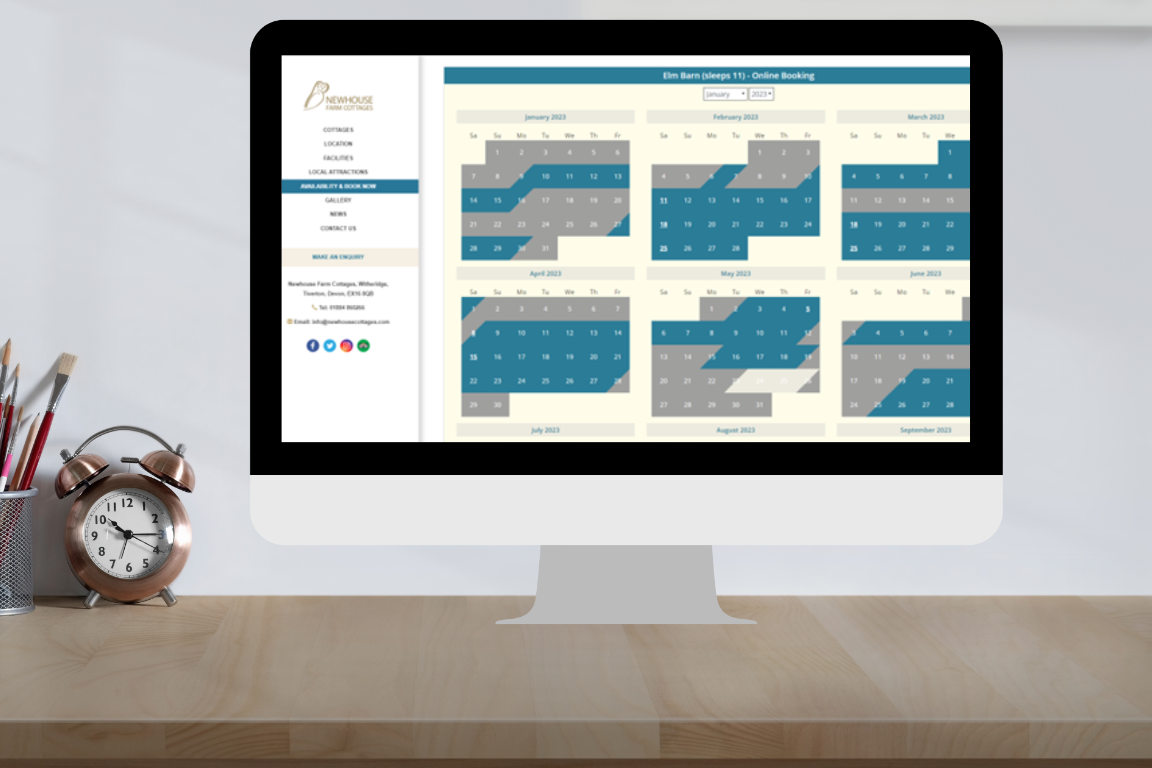 We are able to take online reservations for single cottage week-long stays through our availability page. If you're interested in arriving on a different day (excluding school holidays), looking for a short break or need to book multiple cottages it's easiest to contact us so that we can process the reservation for you.
Simply select the underlined arrival date. Once you have filled out the form you'll receive an automatic reply and we will send an email with payment details within a few hours.

Don't be disheartened if the cottage(s) you're interested in are already booked as we might be able to offer you a great alternative. For example, Beech, Cedar and Larch cottages are next to each other and can accommodate 10 guests (plus a couple of young children) and Willow, Oak and Rowan cottages are perfect for up to 14 guests. If your preferred dates are provisionally booked it's still worth contacting us to double-check availability.
---
Back to News Index